Welcome to Plymouth Philatelic Society – sometimes abbreviated PPS
the long-established Stamp Club in Plymouth Devon UK
The society was purportedly founded in 1876 and is affiliated to Wessex Philatelic Federation and the Association of British Philatelic Societies. Today the Plymouth Philatelic Society enjoys a vibrant atmosphere at meetings.  These may be temporarily suspended during the Covid-19 pandemic, but are due to resume soon.  PPS has a varied and interesting programme of events, including presentations, an annual auction, members displays, an annual competition night and at the AGM, the committee usually entertains. The club is "forward thinking and backward looking" with a history project in being to discover our roots. See our history to date
News!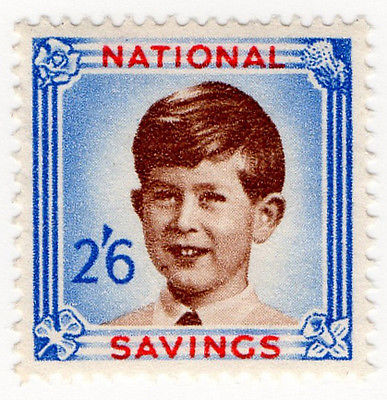 14 May 2019  
Some of you may remember  the National Savings stamps that were collected  in order to accrue enough to buy a National Savings Certificate.   This one shows Prince Charles, and was (we think) the 1954 issue.
2020  Society activities were suspended due to Covid-19.
 2021  We have resumed meetings in August 2021, and are  due to hold our second Zoom Meeting om 15 Sept.
The website was created and went live in May 2019.